It has been a year since I started my PhD in Leicester. Many people said it would have been an adaptation year since I moved to a foreign country and started living on my own. Well not completely, I have a lovely housemate, Marianna (ESR 2). She helped me a lot throughout this year, teaching me how to be independent (mostly in the kitchen!). Besides, I learnt how to manage my time based on the needs of my project. It turned out that my project is really demanding and I was working for more than 8 hours a day incl. weekends, trying to maintain a healthy lifestyle and enjoy at the same time.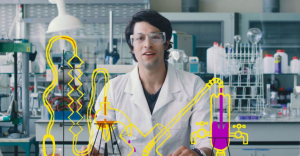 Then 2018 came. I am now a second year PhD student. My secondment in KU Leuven was scheduled to begin on the 15th of January and on the journey there I found myself thinking about my new year objectives. Leuven is the place that most of the Socrates ESRs are currently living so I knew quite a few people already. Following up Samant's article about how to maintain a healthy PhD life I decided to try this healthy routine. Arriving in Leuven I started organizing my life. I went to the supermarket to buy the necessary stuff I needed. Being an experienced cook (thank you Marianna), I knew exactly what I needed to buy in order to prepare basic but most importantly healthy meals. Then, I started looking for gyms around me. I signed up at the campus sports center. KU Leuven has a really good gym with all the necessary workout equipment and is quite cheap for the three months I will be staying here. But the biggest gym challenge is not to get bored of it. I needed company. I had to motivate people to join me and luckily Niki (ESR 7) and Christina (ESR 12) got influenced by my strong decision to start and become fit and signed up themselves as well. We still have to motivate Nikos! (ESR 14) He is having his secondment here at the same time with me. Furthermore, I also needed a practical and handy means of transport to move around the city quickly and enjoy some weekend excursions in the countryside. Easy. Velo bikes, offers a big variety of bicycles to rent for short and long term so I had my own used but working bicycle in no time. Okay so far so good. But I didn't manage yet to fulfill my greatest and very new to me target. I want to learn how to dance! It's not that I am completely unfamiliar with music and rhythm but to be honest, I am not the best dancer. Marianna says that I have a relaxing and chilling way of dancing! It might be okay but it is not enough for me. I really enjoy going to places with music and people dancing and I want to be able to follow them properly. So I am currently looking to take dance lessons. Salsa, bachata, hip hop etc…, I will try all of them.
All in all, although PhD life is really demanding I really enjoy it so far, both while working and while not and I propose to all my colleagues to try and enjoy themselves.
P.S. Maybe you expected to read something about science but not today. I wrote this short article on a Saturday afternoon after waking up from a night out in a bar having a few drinks and trying to dance along! Science starts on Monday again.