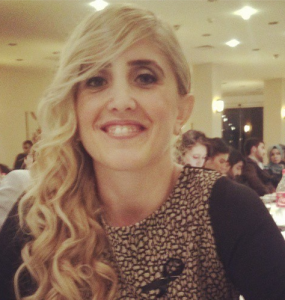 Hi all! My name is Pelin Altinkaya and I am the ESR 4! I graduated at the Karadeniz Technical University in Mining Engineering in Trabzon, Turkey. I know that many people think that Mining Engineers are not environmentalist; but, on the contrary, we are who do care the most about the environment amongst all the scientists.
Holding on this thought, I wanted to do my master studies on Hydrometallurgy about alternative processes to cyanide leaching. During my master, I worked as researcher in a project called "Silver recovery by thiosulphate and ultra-fine grinding from refractory ores and plant tailings". During this work, I was looking for thiosulfates as alternative to cyanide in leaching processes. Cyanide is a highly toxic and environmentally endangering reagent, which was the reason to look for an alternative to it. Therefore, if I wanted a cleaner world to further generations I had to work on it. After hard working for years with my supervisor and my group, we had very successful results, which showed us many alternative processes to make the world a more liveable place with zero waste.
Currently, I am working as a Researcher at Outotec Research Center in Finland and at the same time pursuing my PhD studies at Aalto University, Finland. I was very lucky to get this position. My dreams, of working in the great company about hydrometallurgy and to deliver more effective and green recycling processes, became true! Thanks to EU MSCA-ETN SOCRATE project, I have the chance work onto a very important topic, "Hydrometallurgical process for recovery the critical and valuable metal recovery from complex impure process solutions". Outotec is a great research center to find the best solution about this topic. At the same time, when I pursue my doctoral studies at Aalto University, I will learn more about the process and do some experimental work. Besides, I will do some researches in VTT Research Center for 4 months. I think that my PhD will be a great experience with combination of these three places and I am so excited to see what future holds for me!
Stay with SCIENCE! Pelin Altinkaya.
If you are interested on my topic and you wish to learn more about it, please don't hesitate to take contact with me at: pelin.altinkaya@outotec.com.